Learn More About Our
Excellent Notary Services
We are committed to helping all our clients by providing excellent general notary services. We notarize signatures on documents such as:
Financial Documents – Property Deeds, Mortgage Documents, Loan Documents, Unclaimed property forms
Legal Documents – Living Trusts, Wills, Advance Directives, Power of Attorney, Custody/Guardianship Agreements
Business Documents – Construction loan agreements, Commercial leases
Other - Parental Consent for Travel, Passport Parental Consent, Medical Authorization, and other affidavits.
You can rely on us for the following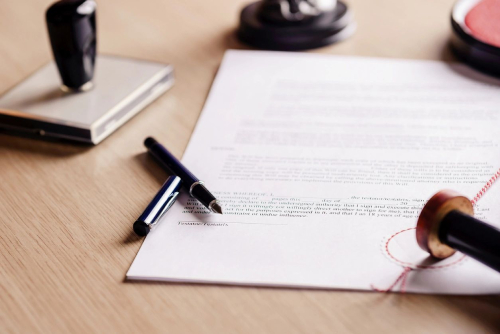 As traveling notaries, we come to you - We notarize whenever and wherever it's convenient.
Whether you want it done in your home, at a local coffee shop, a restaurant, or your place of business, we will happily oblige. If the signer is in a health facility, we can go there as well.
We conduct and notarize your signatures on all loan type closings including Purchase, Sale, Refinance, HELOC, Loan Modification, Reverse Mortgage, Construction, Commercial Closings.
Reliable Apostille Agents
Wondering how to get your documents apostilled and how long it would take to get your apostilled documents back to you?
Don't worry, we facilitate all the work on your behalf to get your documents apostilled or legalized and certified, and back to you to present to the foreign country.
You're in great hands. Call us to facilitate your Apostille requests and take that pressure off you.
Cement your love and make your union legal in the presence of a celebrant who believes in you and wishes you an abundance of love and a great life with each other. We specialize in Confidential Marriages and in Small Intimate Weddings in whichever fashion you choose.
Call or email regarding specifics (including fees) and let us get the celebration started.  You deserve it!
Do you have an important transaction coming up? Contact us for a notary service to authenticate your documents. We can go to you wherever you are in California.
General Notarial Acts
Acknowledgment, Jurat, Oath:  $15 per signature per document
Certified Copy of Power of Attorney:  $15 per power of attorney  
Notary fees as specified in California Government Code Section 8211
Travel Fee – Based on signing location. Contact us on mobile# (818) 635-9136
Loan Signing
Contact us on mobile # (818) 635-9136 regarding the fees for conducting the following types of loan signings:
Sale
Cash Purchase
HELOC
Refinance, Purchase
Reverse Mortgage
Construction and Commercial Loans
Apostille / Authentications 
Contact us for a customized quote:  Mobile# (818) 635-9136
California Apostille 
Secretary of State (Outside of CA)  
US Department of State Authentication  
Embassy & Consulate Legalization 
Travel Fee & Domestic Shipping will be included in rates.
Marriage
CA Confidential Marriage License Fee - $85 (excluding travel/admin fee)
Fees for the following (up to 5 guests) - Contact us on mobile# (818) 635-9136
CA Confidential Weddings
Vow Renewals